International Society for Krishna Consciousness - Founder-Acharya: His Divine Grace A.C. Bhaktivedanta Swami Prabhupada
THE MAURITIUS HARINAMA TEAM ORGANIZED 2 PADAYATRAS FOR ISKCON 50TH ANNIVERSARY
December 20, 2016
By Panchatattva Dasa
The Harinam Team of Sri Sri Radha Golokananda Mandir held two padayatras this year.
One padayatra was held earlier this year from April 15th to April 17th. The padayatris walked from Nouvelle France to Rose-Bell, then to Plain Magnien and at last  to Mahebourg, covering a total of 23 kilometres. One evening we stayed at a place called Shivalas where we had kirtanas and pravachans (spiritual discourses or lectures) followed by sumptuous prasadam which was organized by the namahatta devotees.  The padayatra received a good response with many people joining and chanting along the way. The last day was especially wonderful when many devotees joined  the massive evening  harinam. Each day padayatris distributed sweets to the public, giving them the joy of a higher taste.
The commemorative walk was held on August 5th in the southern part of Mauritius. On the first day we walked from the village of Chamouny to the village of Chemin Grenier. It was a grand success as we ventured into places where no harinama parties have gone before. On the second day, we walked form Chemin Grenier to a place called Surinam. We visited an orphanage on the way there where everyone participated in the chanting of the holy names. In the evening we stayed at Devaki Nandana Dasa's house, a disciple of Veda Vyasa Maharaja; he also served us with nice prasadam.
The third day was the most memorable: any devotees came to participate and we had very wonderful kirtanas. We travelled to all the villages where people had never experienced the chanting of the holy names before . So many of them    took  darsana of the Lords, Sri Sri Nitai Gaura Nataraja,  and welcomed Them with incense, flowers and fruits. On our way we noticed a wedding ceremony being held and as we got closer, to our surprise, all the baratis or wedding guests came out to join us in the kirtana. The newlywed couple even took the chance to offer incense to the Lords –we are certain that they received Their blessings.  Amazingly, we ended the padayatra in an Arya Samaj Hall, even though  it  is well known that the Arya Samaj in Mauritius do not accept deity worship in their compound. However, we were warmly welcomed with our deities. Asim Krishna Dasa, originally from India, gave a wonderful lecture bringing the padayatra to a close. We are also thankful to Narsimha Caitanya Dasa, a disciple of Gopal Krishna Maharaja, who assisted us enormously by distributing nice prasadam to all the guests during all three days of the walk.
We look forward to organising many more padayatras in the future until every village in Mauritius comes in contact with the holy names.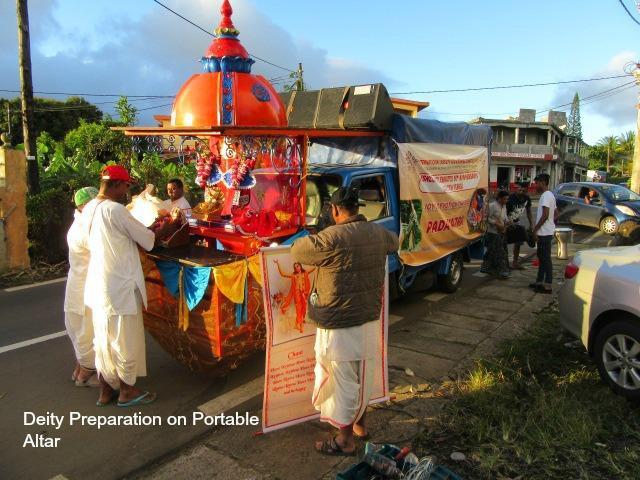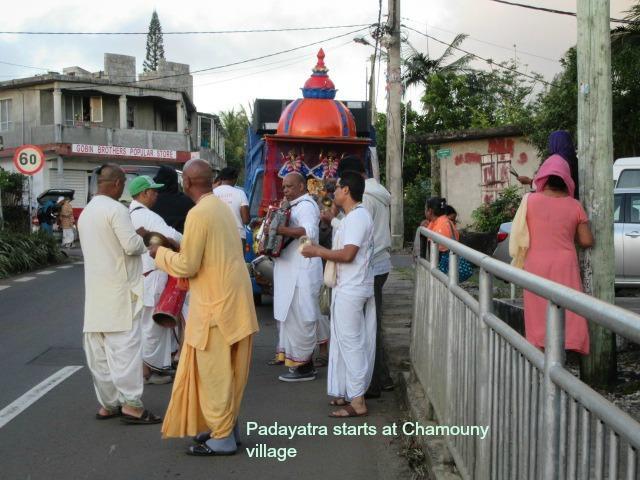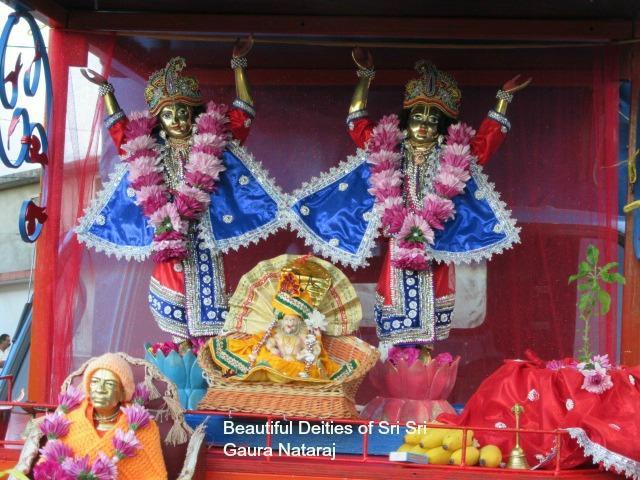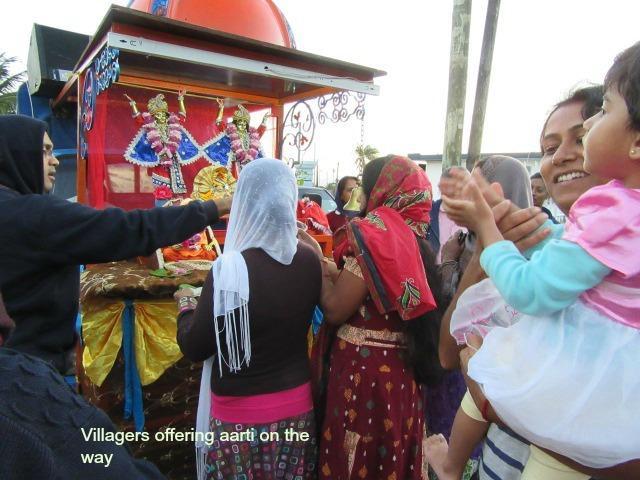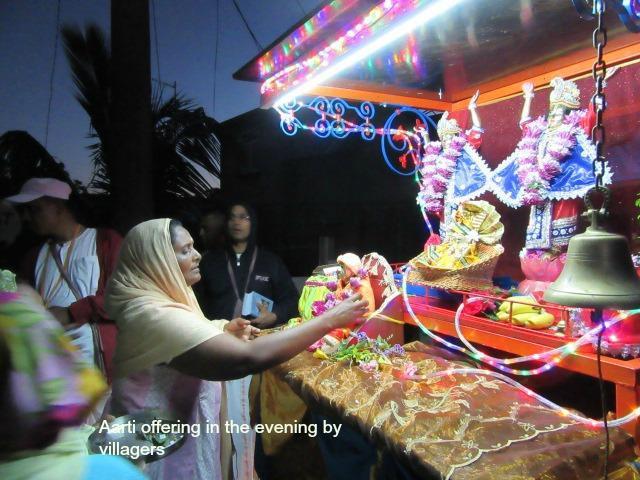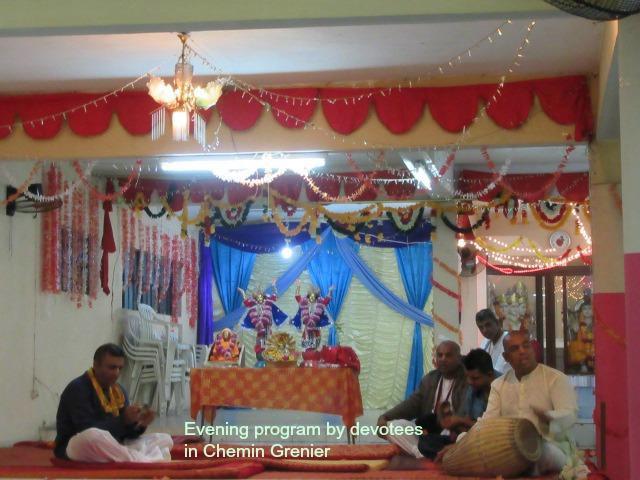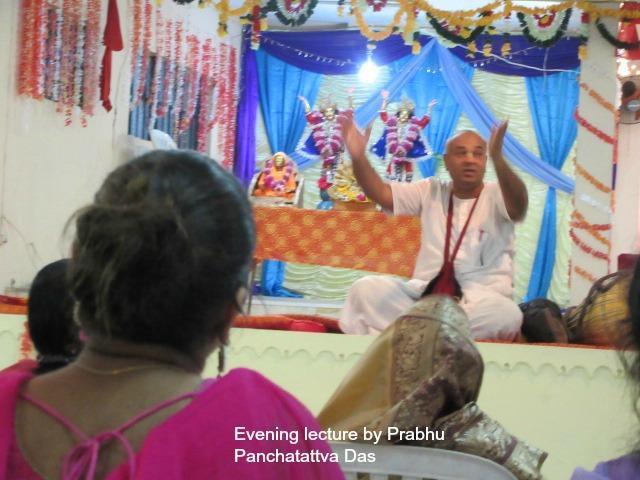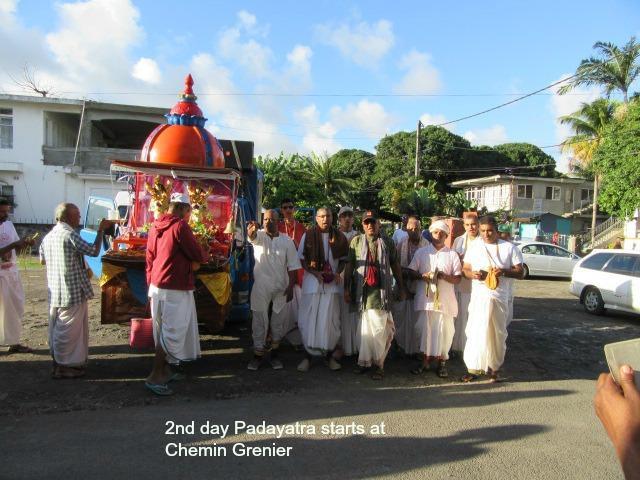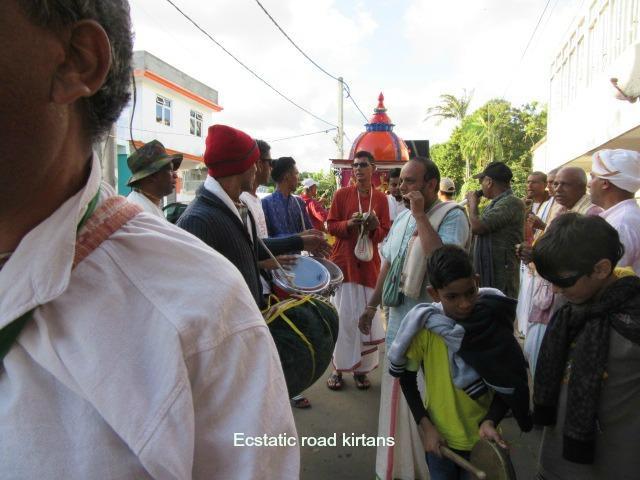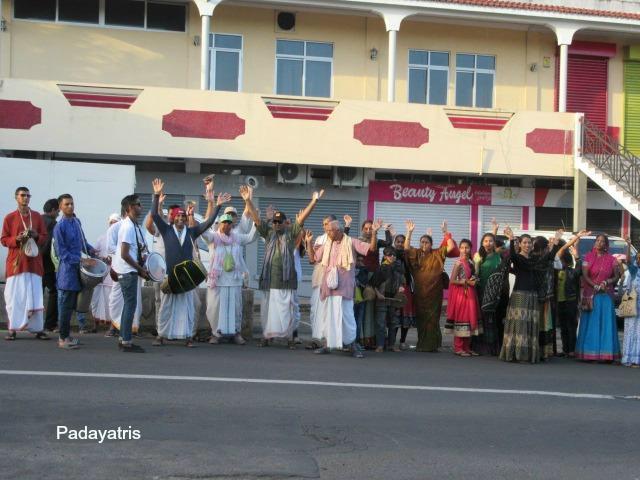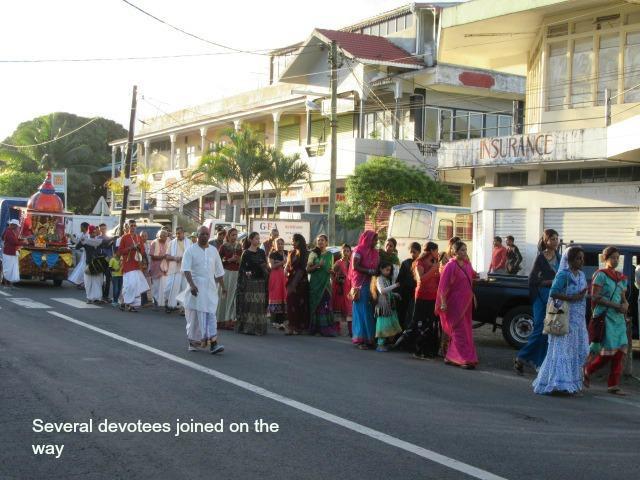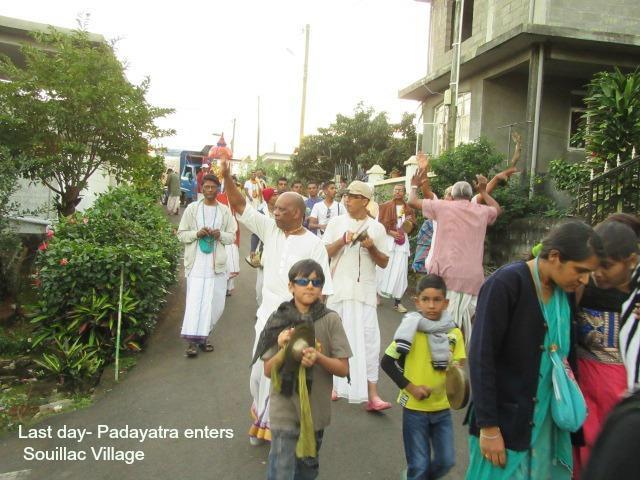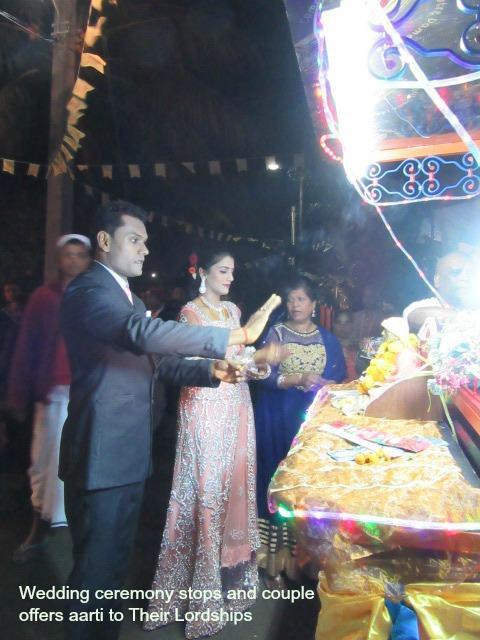 Copyright © 2006 - 2023 ISKCON Padayatra. All rights reserved.